Scenery
Shropshire has some of the best scenery that you can imagine! Rolling hills, old castles, heaths, Roman ruins, cathedrals, old architecture, just about anything.
From our campsite we had a wonderfull view over Ludlow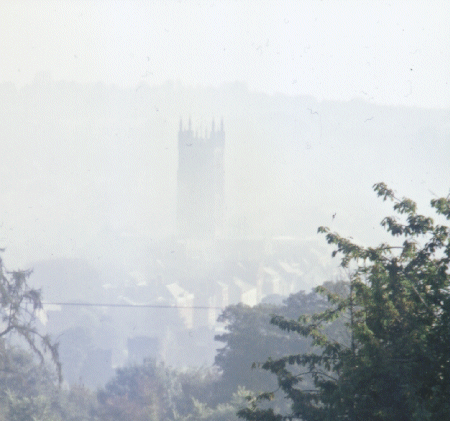 Early morning fog over the town.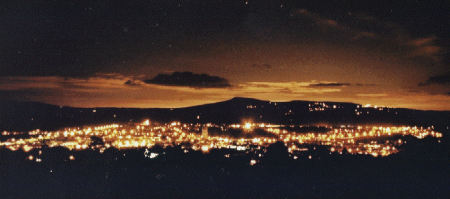 Late night lights.
On a walk through woodland in search of quarries with fossils.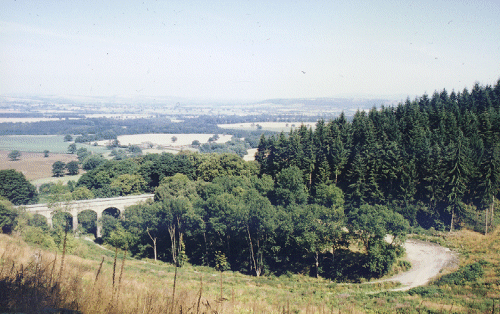 View over Shropshire.
Clun Castle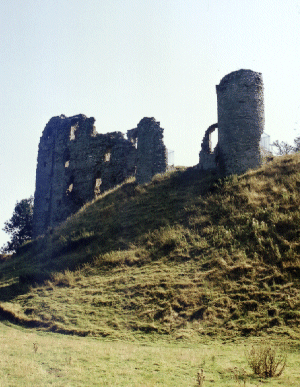 All along the Welsh - English border there are castles. Just like the Scots, the Welsh were an unruly bunch. The castles were there to keep them under control. When the Welsh were pacified the castles were no longer necessary and fell into ruin.
Romans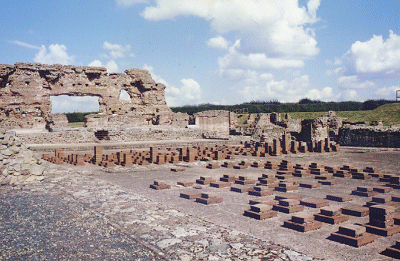 The Romans seemed to take a big interest in this part of the world. This is a really big bath complex (Romans were really into baths in a big way). The brick pillars are part of an under-floor heating system fed by a furnace which also heated the bath water. Baths for the romans were like the Bars of today, for meeting friends and exchanging gossip.
I could put in so many beautifull views that I wouldnt even have the time to include!
Back for More